Best Indoor Cycling Bikes For Your Home Gym (2022)
With the rise of spinning classes at gyms across the country, the indoor cycling bike has become quite popular in recent years, with many home users opting for these models over the traditional upright and recumbent bikes.
From the Gym to Your Home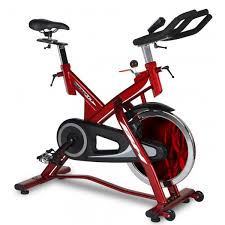 The popularity of Spinning bikes gave rise to other indoor cycling classes such as SoulCycle and Peloton, all variations on the same routine incorporating a few techniques that make them unique and appealing to different types of riders.
Capitalizing on this craze, manufacturers of traditional exercise bikes, i.e. uprights and recumbents, starting making versions of the indoor cycles for home use to add to their model lineups.  As a result, most of the major exercise bike manufacturers have at least one indoor cycling bike offering.
What's the difference between a cycling bike and a traditional exercise bike?  For starters, they look and feel much more like a outdoor bike, so it is a better representation of an actual outdoor experience.
To that end you can adjust the handlebars and the seat. The resistance on a cycling bike is provided by a thin, weighted flywheel connected to the pedals with a belt or chain.  You can alter the resistance with a knob or even electronically on some of the more advanced models.
Also, most recumbent and upright bikes come with a large console with varying capabilities.  You'll find that most indoor cycling bikes do not have a large console, but rather a more basic readout if anything.  Although that is changing with new technology such as the Peloton bikes which feature maps and workouts on an enhanced monitor.
The Best Indoor Cycling Bikes on the Market (2022)
Best Under $2000
| | | |
| --- | --- | --- |
| NordicTrack S22i | Diamondback 1260sc | ProForm Studio Pro 22 |
| | | |
| | | |
| | | |
---
Best Under $1000
| | | |
| --- | --- | --- |
| Sole SB900 | Xterra MB550 | Diamondback 910Ic |
| | | |
| | | |
| | | |
---
Best Under $500
| | | |
| --- | --- | --- |
| Yosuda Pro Magnetic | ProForm Carbon CX | Sunny Indoor Cycle |
| | | |
| | | |
| | | |
---
Best Indoor Cycling Bikes - Which One Should You Choose?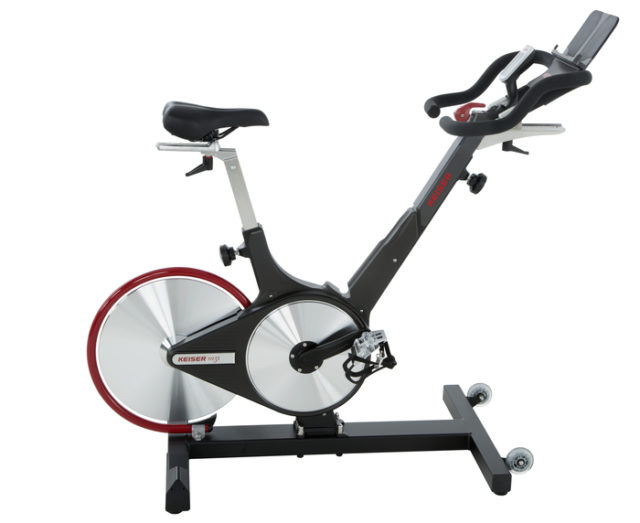 These are the best indoor cycling brands and bikes on the market today...between all of them, you will be able to find a bike that works best for you.
Your best starting point is deciding what your budget is.  This will definitely help you narrow down your choices.  
The NordicTrack, Diamondback and ProForm will be your best bets, as these are gym quality, commercial-grade bikes built for heavy use.
If you can afford one of these bikes, you will certainly not be disappointed.
However, if you want to stay with the best indoor exercise bike under $1000 Sole and Xterra are all very solid choices, and there's a lower priced Diamondback option for you as well.  They are still very well designed and well built, with plenty of features and capabilities to help you reach your fitness goals.  Don't feel like you are sacrificing anything with these indoor bikes.
If you need to stay under $500, that is OK too, just keep in mind that you're not going to get a very high quality exercise bike.  That's because it's nearly impossible to build a top notch cycle for that price.  The choices above are as good as it gets in that price range, and are perfectly fine...they just won't perform as well as the mid and higher priced indoor exercise bikes.
So the bottom line is, go with as much bike as you can afford.  Remember you'll hopefully have this indoor exercise bike in your home for years to come.  You want it to last and be able to stand up to use, even if it's not as heavy as it would see in a gym.  The more expensive bikes are built stronger, and as such will last longer with less maintenance required.
You can also look at the best uprights and recumbents to see if one of these traditional home exercise bikes is more appealing.
If you need a recommendation please feel free to contact us at any time. We'll be able to point you in the right direction hen it comes to choosing the best indoor cycling bike for your particular situation.