Sunny Health & Fitness Exercise Bikes
Sunny Health & Fitness Exercise Bikes Get Great Reviews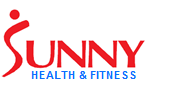 Sunny Health & Fitness has made a name for themselves in the fitness industry as a company that provides low-cost, popular exercise bikes and other equipment for home use.
They have been particularly successful with the Pro Indoor Cycling Bike, which is one of the top selling bikes of its kind.
About the Company
Sunny is based in Los Angeles, California, and they distribute their line of exercise equipment worldwide.  They have been in business for over 10 years, and imports all of their products from manufacturers in Taiwan and China.
In addition to bikes, they also offer elliptical trainers, step machines, rowers, treadmills as well as benches, dumbbells and weights.  All of the equipment is geared towards the entry level market, with prices ranging from $150 up to $500.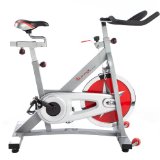 About the Bikes
Sunny Health & Fitness has a large selection of exercise bikes, including minis, uprights, recumbents and indoor cycles.  They are sold at various retailers online and off including Walmart, Sears and Kohl's, but the largest selection, as well as the best prices, can be found on Amazon.
The most appealing aspect of these bikes is their low price, with most of them under $300.  Yet despite the low prices, these bikes have some decent features, and most surprisingly of all, they get very good reviews from customers.
As we mentioned, the most popular model they sell is the Sunny Health & Fitness Pro Indoor Cycling Bike, which has a heavy 40-pound flywheel, fully adjustable handlebars, seat and resistance and smooth chain drive. It can accommodate up to 275 lbs.  It's only around $250+ on sale, which is a bargain given all of the features and positive reviews regarding ease of assembly and value.
Check out the Sunny Health exercise bikes on sale at Amazon

The next most popular model is the Indoor Cycle Trainer, which is under $140 on sale.  That one gives you a 22-lb flywheel, adjustable seat and resistance and a steel frame.  It also has very positive reviews.  There is a 49-lb flywheel version of the Indoor Cycle Trainer for about $320.
Sunny Health & Fitness also make pink versions of their Indoor Cycle, upright and recumbent, which is something unique to the company and several Magnetic variations.
In 2016 they introduced a higher end line called ASUNA, which is more of a commercial grade series with great features, construction and adjustability.
There are definitely a lot of models to choose from, so take a look at all of their offerings to decide which one works for you.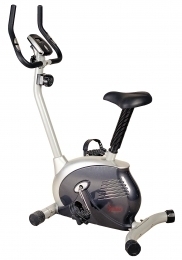 Are Sunny Exercise Bikes Worth It?
For the money, you really can't beat Sunny Health & Fitness exercise bikes.  Almost every model they sell is under $500 and they get great reviews across the board.
These are very basic, entry-level machines with none of the bells and whistles of the more expensive brands, but they are functional and can certainly help you burn calories and lose weight.
We would definitely opt for the extended warranty if you are going to buy one of these bikes, as the additional coverage is not very expensive and will give you peace of mind.
All in all, if you have a few hundred bucks to spend and want a decent exercise bike that will help you meet your fitness goals, Sunny Health is not a bad way to go.
---