Diamondback Exercise Bikes – Experience the Difference

Drawing on the decades of cycling expertise, Diamondback exercise bikes have come out with a completely redesigned line of uprights, recumbents, and indoor cycles for the new year.
About the Company
Diamondback Fitness, headquartered in Seattle, Wash., is part of the same corporation that makes Raleigh Bicycles, one of the oldest bicycle companies in the world. The Fitness Division was launched in 1991 to provide indoor training - a logical step from the maker of the legendary Diamondback Bicycle Division.
Putting the DB Logo on Indoor Bikes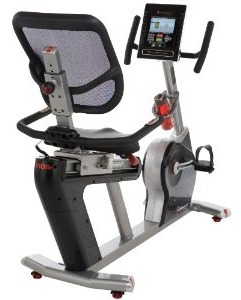 Beginner and avid cyclists alike will find something for everyone in the expanded categories of Diamondback exercise bikes. Reviews on the new models show that customers have been won over by the great features and the value-orientation of the brand.
The company's bikes include two recumbents, three uprights, and two indoor fitness cycles:
The all-new Diamondback 510Sr and 910Sr recumbent exercise bikes feature frictionless eddy current braking systems for smooth and quiet performance, a full-size seat with backrest for therapeutic advantages for older adults as well as people with joint and arthritis problems, adjustability in the seat and handlebar angle, target heart rate programs, and more.
Compare Popular Diamondback Exercise Bikes on Sale Now!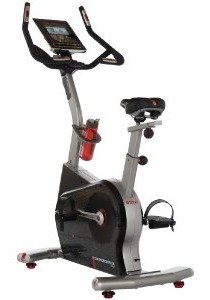 The Diamondback 510Ub and 910Ub upright exercise bikes offer comfortable Velo saddles, high-performance bearings and crank sets, tilting consoles, adjustable handlebars, and more.
The heavy-duty Diamondback Fitness Indoor Cycles (510Ic and 910Ic) are ideal for road riders needing a rigorous indoor machine for bad weather training or anyone wanting a cycling class trainer for home use. The exercise bikes feature a 32- or 40-lb flywheel and exclusive computer-controlled-resistance that emulates riding on hills in its pre-programmed riding courses, as well as automatic resistance changes and wireless heart rate control.
The new Assault Airbike improves upon the age-old fan bike with tons of customizations, programmability and sleek LCD display showing all of the relevant workout metrics.

Experience the Diamondback Difference
In addition to the launch of the new Indoor Cycles, the high-end 910SR ($999) and 910UB ($899) have new entertainment features including an iPod docking station, built-in speakers, cooling fans, and fold-out magazine rack to add to the pleasurable experience of riding to get in shape.
Diamondback exercise bikes are among the best recumbent and upright bikes in their price range, surprisingly affordable given the legendary name, and a delight to own.
Diamondback Exercise Bike Model Reviews
Indoor Cycles
Diamondback 510Ic Indoor Cycle - A great indoor trainer with lots of built in workouts and heart rate programs, plus high adjustability for a perfect fit for all users.
Diamondback 910Ic Indoor Cycle - A step up model with more workouts, resistance levels and a heavier flywheel.
Recumbent Series
Diamondback 510Sr Recumbent - This bike delivers: quiet operation, solid frame, easy mount and dismount, smooth pedaling action, comfortable seat, simple console, and great entertainment options.
Diamondback 910Sr Recumbent - A very good machine at a reasonable price. Frictionless eddy current brake system delivers smooth, quiet pedaling performance.
Upright Series
Diamondback 510Ub Upright - This upright packs a lot of value. Eddy current brake system, belt drive, and 14-lb flywheel offer a smooth, quiet ride throughout the 16 increment levels of resistance.
Diamondback 910Ub Upright - Good reviews by equipment pros and home users. One of the top bikes at priced at $799; rated Good Buy for quality and features.
---