Sole Exercise Bikes – The New Line of Quality Fitness Bikes

Designed with consumers in mind, Sole exercise bikes were newly launched in 2011 and have been very well received ever since. The company is focusing on clean efficient designs coupled with less programming, and they left off the unnecessary frills that would otherwise drive up the price.
About the Company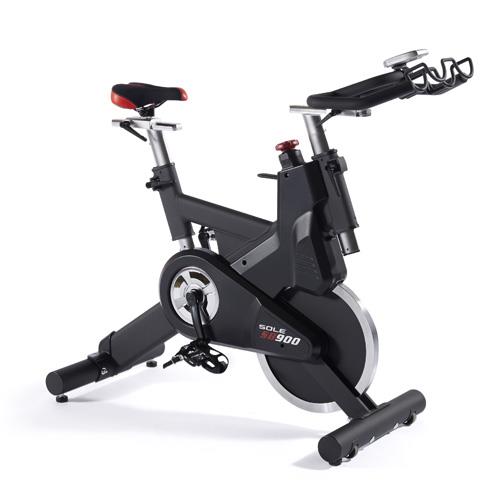 Sole's line of treadmills and ellipticals have been on many Best Buy lists since the company began producing fitness equipment two decades ago. With the company's entry into the exercise bike market, as expected their engineers brought their best game to the challenge of designing great indoor bikes.
We expected Sole exercise bikes to shine in areas of warranty, quality, and performance, but we did not expect the price of the bikes to be so ... reasonable. Consider it a bonus that you can buy a Sole for as little as $699.
A Look at the Bikes
Sole makes eight models among three categories of stationary exercise bikes. All styles come backed with Sole's lifetime frame warranty, 1 to 2-year labor coverage, and 3 to 5 years on parts and electronics.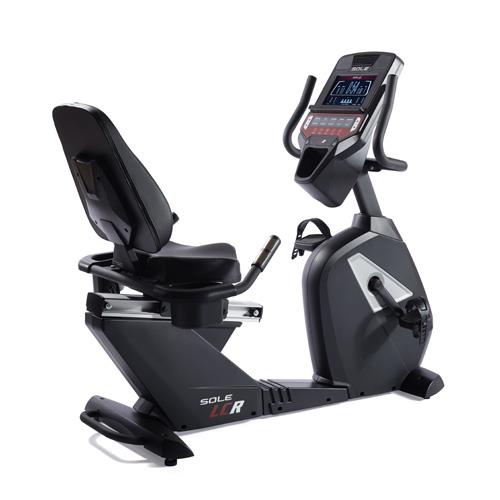 The Sole SB700 Spin Bike is a beauty. Whether you like to do gentle workouts with easy rides, or heart-pounding timed races, this spin bike provides a superior level of comfort as well as adjustability to fit the different riders in the household.  There's also a newer SB900 step-up model with wireless display, seat and handle fasteners and enhanced eddy current resistance.
There are three models of upright exercise bikes: the affordable Sole B94 Upright at $799 with its efficient 26-lb flywheel, 20 resistance levels, and comfortable gel seat; the newer SB800 aerodyne for only $899; and the light commercial model is the self-powered LCB Upright ($1,299) that features a hefty 30-lb flywheel and up to 40 levels of resistance.
Check out the most popular Sole exercise bikes on sale now!
Sole also makes three recumbent exercise bikes: the self-powered LCR Recumbent ($1,499), and the basic R92 Recumbent ($999) and a newer, more affordable R72 for only $799. Each features Sole's patented 2-degree inward sloping pedals for optimum foot comfort. The LCR model is self-generating so you don't need to place the bike near a power outlet.
In 2016, the R92 and LCR recumbents and the B94 and LCB uprights were redesigned to incorporate new Bluetooth capability, which allows you to sync your workouts to your favorite fitness app or track everything on the Sole app.  This allows you to be more on top of your results and work towards improving with each session.
The Choice of Hotel Chains
You will find Sole equipment installed in leading hotels, including Omni and Hilton Hotel chains. Sole actually pioneered the concept of putting easy-to-transport treadmills, ellipticals, and exercise bikes in guest rooms. You can own the same high quality Sole bikes for home use that are used in these hotels and you won't pay more for it.
Worth the Wait
When you come across reviews for Sole exercise bikes and other fitness products you quickly learn that the company is renowned for its many years of dedicated quality and constant innovation in everything to do with cardio fitness. Sole could have produced a line of indoor fitness bikes years ago but they waited until they were ready and got it just right.
Hopefully they will add the new Bluetooth technology to more of their bikes going forward, which will make them even better than they are now, which is saying a lot.
Sole Exercise Bike Model Reviews
Sole SB800 Aerodyne - the newest offering, a 2017 model that combines an upright bike with elliptical arms for a full body workout.
Sole SB700 Spin Bike - Offers many of the features of more expensive spinner bikes but at a greatly reduced price.
Sole SB900 Spin Bike - An upgrade to the SB700 with eddy current brake resistance and pedal options.

Sole B94 Upright Bike - An attractive and well-designed piece of cardio equipment that offers quality and no-nonsense programs to help you get and stay in shape.
Sole LCB Upright Bike - Light commercial unit has a larger flywheel for a smoother performance than the B94 model, plus more resistance levels, a longer warranty, and a self generating power source.
Sole R92 Recumbent Bike - Comfortable and relaxing, the Sole R92 gets you back in the exercise mode without breaking the bank; fits into most spaces where you hope to fit an exercise machine.
Sole LCR Recumbent Bike - Compact light commercial model offers good value for your money and will give you years of continuous and quality workouts. Rates well for aesthetics, ergonomic feel, ease of use, overall quality, and smoothness.
---