Nautilus Exercise Bikes - Affordable Models with Exceptional Features
The introduction of Nautilus exercise bikes marks a high point for the company as it continues to develop affordable home cardio fitness products.
About the Company
Founded in 1986 with the name Bowflex of America, Nautilus was built from the ground up by Arthur Jones, a pioneer of strength training equipment.
You may already be familiar with their circuit equipment as they were the first company to introduce selectorized weight machines. They also carry a complete line of health and fitness products and accessories, as well as cardio machines such as exercise bikes, treadmills, and ellipticals.
Nautilus manufactures and markets products for both home and commercial use through direct, retail, specialty, and international channels. They have won numerous awards and accolades for their designs and innovations, and Nautilus is the official fitness equipment supplier to pro sports teams such as the Dallas Mavericks and the Phoenix Suns.
Compare Popular Nautilus Exercise Bikes on Sale at Amazon
Headquartered in Vancouver, Washington, Nautilus, Inc. is a "pure fitness" company with a brand portfolio that includes four leading names: Nautilus, Bowflex, Stairmaster, and Universal.
In 2001, the parent company partnered with Pacific Cycle Inc to share control and distribution rights of the Schwinn® Fitness division.
About the Bikes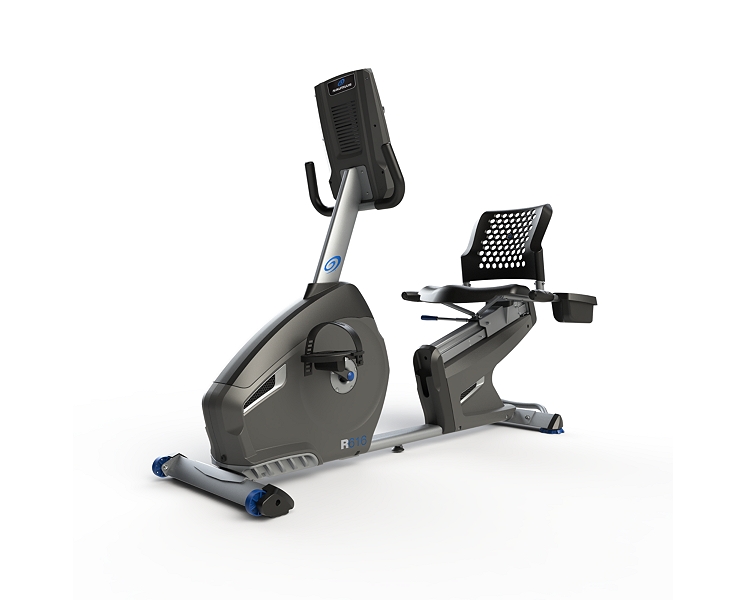 The line of Nautilus exercise bikes includes three uprights and three recumbents. As value-driven machines, they are popular because of their affordable price, solid frames, exceptional features, and reliable performance. They use magnetic resistance technology to provide smooth, quiet, and consistent workouts.
The Nautilus U614 ($249 on sale) is an entry-level upright stationary bike that offers 22 workout programs, 20 resistance levels, dual LCD displays and eddy current brakes.  You can track, analyze, upload and share your workouts via the company's Nautilus Connect.
The Nautilus U616 ($379 on sale) is the mid-level upright that offers 29 workout programs, 25 resistance levels, dual LCD displays and eddy current brakes.  It also features Bluetooth Smart technology to sync your data with multiple fitness apps and wireless heart rate capability, among other upgrades to the the U614 model.
The Nautilus U618 ($599 on sale) is the top of the line model, first introduced in 2016.  It is part of the company's new Performance Series, and offers enhanced features and capabilities for more serious athletes.
The Nautilus R614 ($599 on sale) is the recumbent version of the U614, with identical features and capabilities.  Same is true of the R616 model ($510 on sale), which is identical to the U616 in terms of what's offered.  Lastly, you have the new R618 ($699 on sale) which is identical to the U618.
Long Term Dependability
The quality and workmanship put into Nautilus exercise bikes reflect the company's long reputation as being a leader in maximizing athletic performance and promoting general fitness and wellness.
They provide health clubs and other commercial facilities with world-class products, and also serve home users with dependable, affordable workout equipment.
We expect Nautilus to continue to maintain their status as a market leader known for high standards as well as innovation and design.
Nautilus Bike Model Reviews
Most Popular Models
Nautilus U616 Upright - The mid-level exercise bike with Bluetooth tracking, plenty of built-in workouts and customization.
Nautilus U618 Upright - The newest bike in the lineup, part of the Performance series with advanced features and capabilities plus workout tracking through Nautilus Connect.
---