Best Exercise Bikes 2015
Almost every fitness equipment dealer claims they offer the best exercise bikes on the market. But there are hundreds of different models to choose from and the search for the perfect indoor bike can be confusing. We have done some research of our own and came up with this list of the best upright and recumbent exercise bikes for 2015 in three different categories.
Best Budget-Priced Exercise Bikes 2015
Schwinn makes some of the best exercise bikes on the market. The budget-priced Schwinn 130 Upright combines quality engineering with an economical design in order to deliver an exceptional low impact cardiovascular workout for users who want to get in shape at home. It is an impressive looking stationary bike with quality components and a perimeter-weighted 20-pound flywheel giving the user a true road feel. The extra-wide seat is adjustable, as are the handlebars. A nice feature is the on-board computer which automatically records every workout in your user profile so you can track your fitness progress. For under $300 at Amazon, the Schwinn 130 upright exercise bike is a great buy.
Upright Runners Up: Schwinn A10 and ProForm 290SPX
We added the entry-level Schwinn 230 Recumbent to our list of the best exercise bikes for 2015 because it is incredibly quiet, compact, and affordable. If you don't wish to spend a lot of money on an exercise machine, this one will only set you back about $350. The bike features an advanced magnetic Eddy Current Brake System, perimeter-weighted flywheel, grip heart rate sensors, transport wheels, frame stabilizers, reading rack, fan, and a water bottle holder. Users have reported that it is nearly silent, making it a better choice of a cardio machine than a treadmill or an elliptical for some small apartments.
Recumbent Runner Up: Schwinn 240
---
Best Mid-Priced Exercise Bikes 2015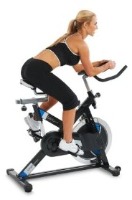 The Lifespan S2 Indoor Cycling Bike allows you to ride in the proper spin position and has nearly the same feel you find on a health club spin bike. All you need to do is get a spinning DVD for motivation and instruction, and you can have your own spin class at home! A 40-lb balanced flywheel and a Poly-V drive belt provide great resistance, and the heavy-gauge steel frame offers stability in a very solid ride. User reviews have been overwhelmingly positive. The indoor cycle is very quick and easy to assemble out of the box since it arrives almost 90% assembled. The nearly 100-lb frame is rock solid at any riding position, and the seat and pedals are standard mounts so you can switch them out for any style that you prefer. You won't be able to find a 40-lb flywheel + belt drive system for $599 that rivals the S2, which makes this indoor cycle one of the best exercise bikes in the mid-priced category.
Upright Runners Up: Livestrong LS9.9IC and Diamondback 510Ub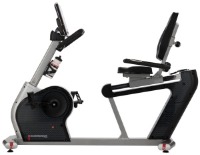 The Diamondback 510Sr Recumbent is our top pick among the best exercise bikes in the mid-priced recumbent category. This bike delivers all the features you are looking for: quiet operation, solid frame, easy mount and dismount, smooth pedaling action, comfortable seat, simple console, and great entertainment options to keep you motivated and occupied for hours of pedaling workouts. The bike offers a sturdy frame and smooth performance for a comfortable low-impact workout. The quiet, frictionless eddy current brake system provides 16 increment levels of resistance. The sculptured seat is extra wide for comfort and the molded backseat provides lumbar support. The step-through frame style allows for easy on and off, and the console and handlebar tilt for a customized fit. This bike offers a lot of value for its $799 price.
BUY IT NOW or READ OUR REVIEW
Recumbent Runners Up: Livestrong LS7.0B and Lifespan R3
---
Best High-End Exercise Bikes 2015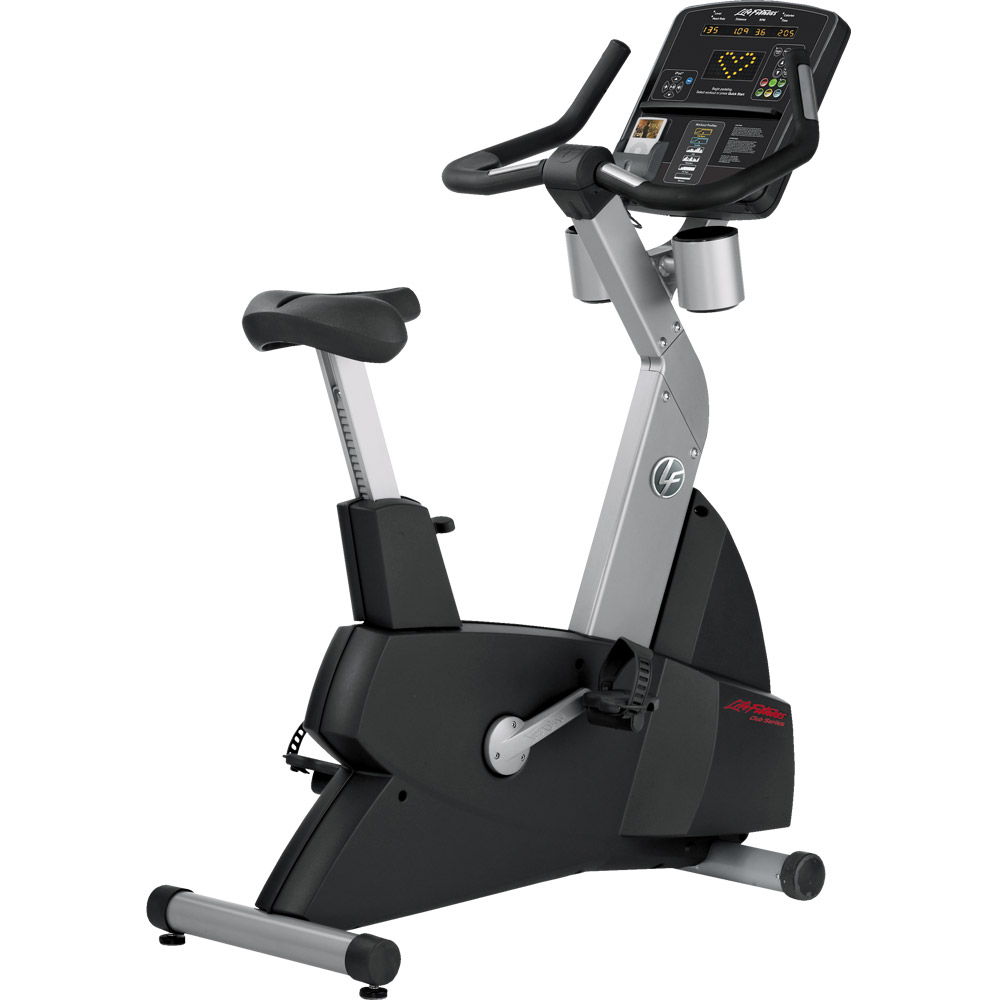 The Life Fitness Club Series Upright is one of the best exercise bikes for serious workouts. If you work up a sweat and like to dial up the resistance to the max, this home version of the club model will perform like a dream. The bike features a welded steel frame, a Poly V belt drive, and a self-contained alternator system offering 20 smooth, quick-changing resistance levels. It has an adjustable seat and ergonomic handlebars with deluxe forearm support – the same design that Life Fitness puts in its commercial LifeCycle units. Its smooth ride is above and beyond any other upright bike you have ever tried. While it is expensive, with an MSRP of $2,699, it is an exceptional cardio fitness machine.
BUY IT NOW or READ OUR REVIEW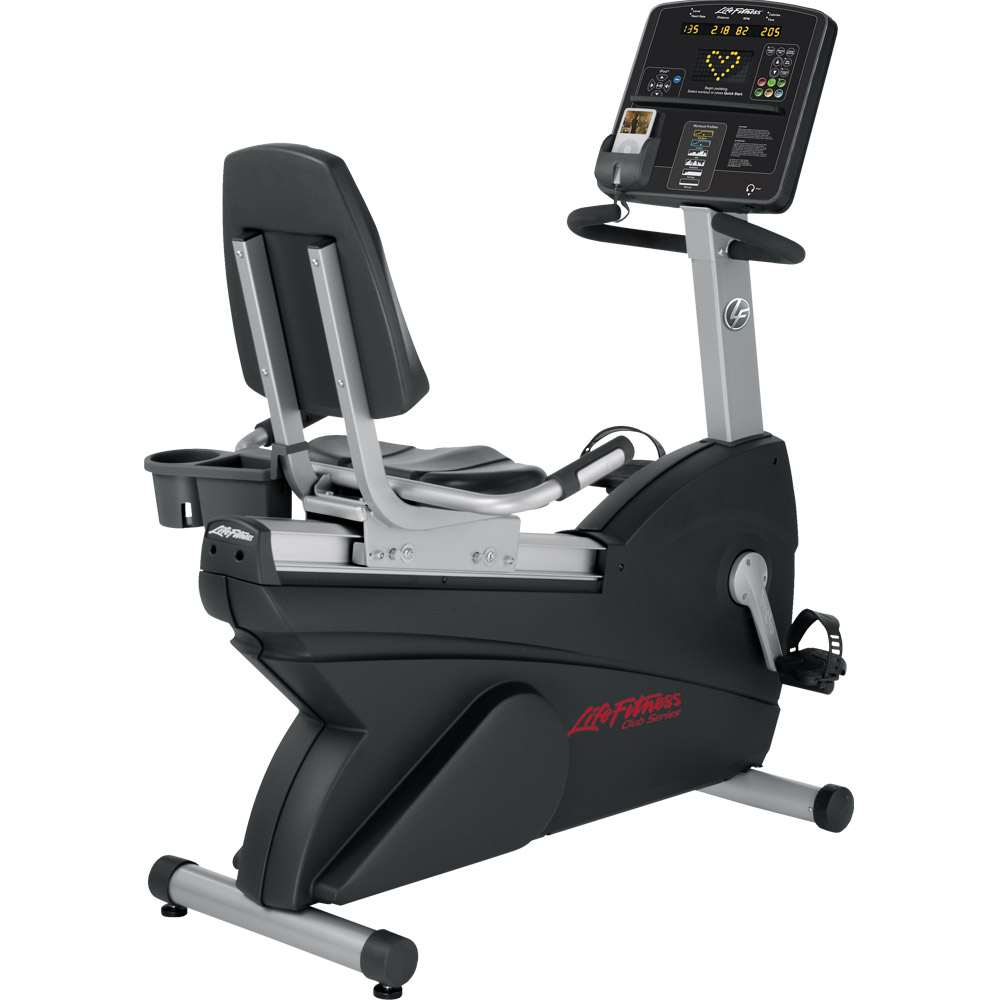 The $2999 Life Fitness Club Series Recumbent offers the guilty-pleasure comforts just like health club models costing twice as much. You are already aware of the legendary traits of LifeCycle bikes including quality, comfort, style, and durability. This bike has all of these characteristics, making it one of the best exercise bikes in the high-end recumbent category. It offers the user a contoured, high back padded seat, front and side-mounted handlebars with pulse grips, wide pedals with straps, multiple seat positions, and a wireless chest strap. And just like a commercial bike, it is self-powered and does not require a cord to an outlet to power up the display.
BUY IT NOW or READ OUR REVIEW
---