SportsArt Fitness Exercise Bikes – You'll be Proud to Own One

The line of SportsArt Fitness exercise bikes offers the types of features, styling, and attractive design you are looking for. And for a top specialty fitness brand, the bikes are surprisingly affordable to own.
About the Company
Founded in 1977 as an OEM (Original Equipment Manufacturer), SportsArt Fitness has made products for Precor, Schwinn, Tunturi, Universal, and others. The company turned to marketing its own brand in the early 1990s when it began producing treadmills, ellipticals, bikes, and strength equipment under its own name.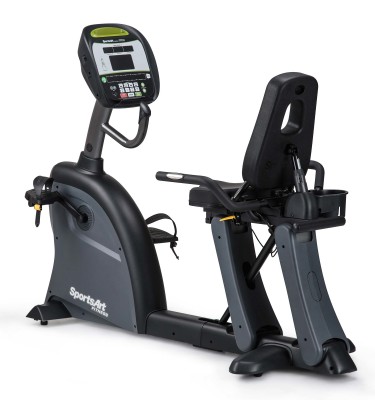 Drawing on its almost 40 years of experience in the industry, SportsArt Fitness is now positioned as the largest single brand manufacturer of fitness equipment in the world.
With its products marketed in over 80 countries, the company operates its own factories in China and Taiwan that utilize state-of-the-art manufacturing. In addition, they are the only fitness equipment company that can boast of making its own motors, electronics, and key components.
Check out the entire exercise bike lineup on sale now here
About the Exercise Bikes
The company produces both commercial and residential upright and recumbent bikes. The prices on the ten different models range from $1,099 to $2,899 for home bikes and from $3,499 to $5,899 for health club models. All SportsArt Fitness exercise bikes are self-generating and require no outside power to operate.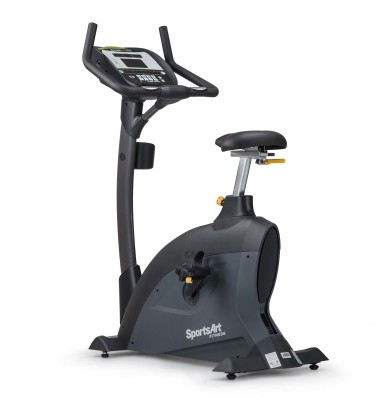 Most models feature several innovations found only on SportsArt Fitness bikes including infinitely adjustable seat positions and infrared remote controls. SportsArt's proprietary CardioAdvisor™ allows for input of the user's age and weight to obtain accurate information on calorie burn rate and heart rate control.
Get Extra Benefits from Buying SportsArt Fitness
In addition to free shipping, superior customer service, and detailed website help (as in downloadable manuals, etc.), the company offers a 30-day return policy and one of the best warranties in the business: lifetime on the bike frame, 5 years on parts, electronics for 3 to 7 years, and labor for one year.
There are so many positive things about SportsArt Fitness exercise bikes that it is hard to mention them all. From the quality workmanship in the construction to the exceptional layout of the display console, as well as the solid warranties, great customer service and value pricing of the products, these outstanding bikes will deliver years of use and be one piece of fitness equipment you will be proud to own.
SportsArt Bike Model Reviews
SportsArt Fitness C521r Recumbent Cycle - An easy-access and smooth pedaling bike. Superior warranty, quality components, and attractive console are the best reasons to go with this model.
SportsArt Fitness C521u Upright Cycle - The advanced training features puts it in a class far above its $1700 price tag. Exceptional styling, design, comfortable seat and ergonomic fit.
SportsArt Fitness C532r Recumbent Cycle - Basically the same bike as the C521r that costs $300 less. The difference is that the C532r comes with the Infrared remote and a lifetime parts warranty.
SportsArt Fitness C532u Upright Cycle - The state-of-the art C532u upright has features to enhance comfort to keep you motivated to ride longer and achieve your fitness goals faster.
---