TruPace Exercise Bikes – The New Budget Brand

Striving for low cost and high quality, TruPace exercise bikes are built for people who have a need to both workout comfortably at home and stick to a budget.
About the Company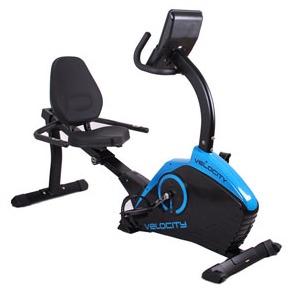 UPDATE: TruPace is out of business.  Check out Horizon and Schwinn for comparable exercise bikes to choose from.
In 2011, TruPace Fitness partnered in the US with 1800treadmill.com to launch a line of discount exercise bikes, treadmills, and elliptical trainers.
With just a few models in each line, this fitness equipment brand seeks to carve a niche for itself in North America, after 15 successful years of building affordable quality products in Europe.
Along with offering free shipping and superior customer service, the company backs its products with a 30-day money back guarantee.
Located in King of Prussia, PA. This direct-to-consumer marketing plan eliminates the costly middleman, allowing the consumer to buy equipment at a discount price.

About the Bikes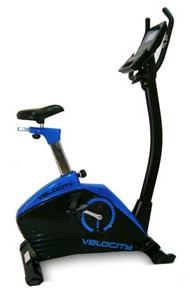 The company keeps things simple by making just two indoor stationary bikes: an upright model and a semi-recumbent bike.
The TruPace V320 is an entry-level upright exercise bike that sells for around $299. It has a solid 70-pound frame, 22 preset programs, 16 resistance levels, transport wheels, and an MP3 compatible sound system with built-in speakers on the console.
The TruPace V330 is reasonably priced at $399 and should attract many interested buyers looking for a decent low cost semi-recumbent exercise bike. TruPace uses the same console on the V330 as it does on the V320, which keeps costs down, as well as using the same programs, features, and components.
Reviewers Say Yes
In its debut year in North America, consumers have offered positive remarks and feedback on the company, their service, and the products themselves. The reviews indicate that users are impressed with the quality of the products and indicate they would recommend TruPace exercise bikes to others.
It is too early to predict the reliability of the bikes for a few years, but they seem to be durable and well built. At the right price, TruPace will give other brand leaders of exercise bikes some tough competition.
TruPace Bike Reviews
TruPace V320 Upright - An impressive array of features for a lightweight budget machine. It is a convenient and cheap way to get the cardio exercise you need on a daily basis.
TruPace V330 Recumbent - The semi-recumbent V330 has a large padded seat, easy to use console, smooth and quiet operation, and a low price that has to be seen to be believed.
---