Precor Spinner Bikes - Teaming up With the Originator

In response to the rising interest in those looking to take the Spinning class to the home gym, Precor has partnered up with the original spin bike maker, Mad Dogg, to introduce a whole new line of indoor cycling bikes.
Called simply Spinner, these are high end bikes built just like the ones you'll find in the health club...but for residential use.
About the Bikes
The new Precor Spinner collection combines the strengths of the highly regarded commercial brand and Mad Dogg Athletics, the creator of the "Spinner" bikes and "Spinning" cycling program.
The bikes feature brand new engineering and design with the hope of improving the spin workout experience for all user levels.
Currently, there are 6 bikes available, including 3 different models with either a belt or a chain drive.
The Spinner Ride features a perimeter weighted flywheel for a smooth ride, steel frame construction, oversized cranks, patented Morse taper pedal.  It weighs 124 lbs. and has a 350 lb. max user weight.  It is available with a chain or belt drive, the latter of which is smoother, and less of an on-road feel.
Moving up you have the Spinner Shift, which features a Performance steel frame for heavier use, more adjustability and a more efficient ride. It weighs 140 lbs. and has a 350 lb. max user weight.  It is available with a chain or a belt drive.
At the top of the line you have the Precor Spinner Rally, with an all aluminum frame, precision seat and highest level of adjustability.  Also available with belt or chain drive, it weighs 126 lbs. with a 350 lb. max weight capacity.
There is one console that can be added to any bike called the Spinning Studio Console, a backlit LCD display showing heart rate, time, distance, cadence and calories.  It can also be paired with a wireless heart rate monitor for more accurate readings.
The Precor Spinner series starts at $1399 for the Ride with Chain Drive, and goes up to $2,395 for the Rally with Belt Drive.
Are there any negatives?  There are a few.  During our Precor Spinner reviews we would have liked to learn that these bikes came with the console, rather than having  to buy it separately, especially given the fact that these bikes are not cheap.
Also, it would be nice if you did get some built in workouts or some tracking capability.  Still, these bikes are top of the line and virtually maintenance free, especially the belt chain models.  So they will last a lifetime no matter how hard you work out.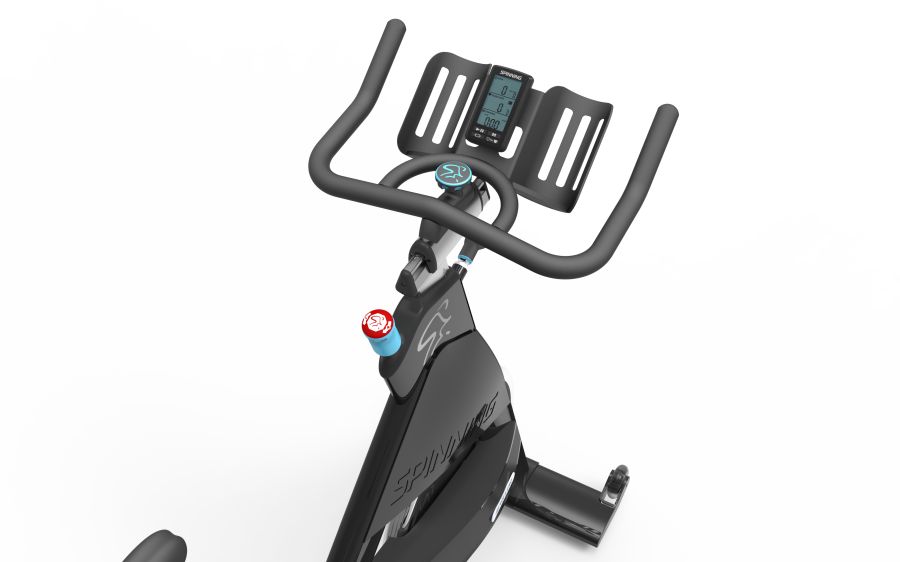 How do they stack up against the competition?
So far the reviews on the Precor Spinner line have been very positive. They are well designed and it shows in the natural feel of the workout.  The bikes are powerful, yet smooth and very quiet, especially the belt drive models. 
We're considering them for the next update of our Best Spin Bikes section, and it certainly looks like they might give Keiser and Life Fitness a run for their money.
Precor has always been a leading name in the commercial market space, and they have made inroads into the residential market as well.  With the strong partnership with Mad Dogg, they might just own the spin bike market as well within a few years.
---