Horizon Comfort U Upright Bike
The Horizon Comfort U is a Solid Upright Exercise Bike Choice
The Horizon Comfort U is one of two upright exercise bikes made by the company, a mid-priced model with good features and capabilities.  With a gel seat, ergonomic grips and 16 resistance levels, this one is a good choice in the price category.
The Bike
The Comfort U features a step-through upright frame and 5.5" LCD display showing heart rate, workout profile, distance, time, RPM, speed and resistance level.
Here are the important specs...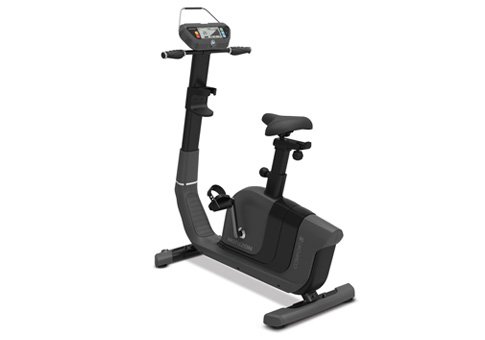 15-lb flywheel
16 resistance levels
10 workout programs
Ergonomic cycling grips
5.5" LCD display
Contact heart rate grips/wireless receiver
mp3 compatible speakers
Gel comfort seat
User capacity: 300 lbs
Dimensions/Weight: 50"L x 11"W x 50"H / 77 lbs
Warranty: Lifetime frame, 1-yr parts and labor
The Buzz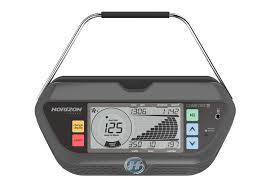 UPDATE: The Comfort U is no longer available for sale. Check out the new Horizon 5.0R, which replaced the Comfort U.
--------------
Reviews of the Horizon Comfort U have been quite positive thus far, as it offers a lot of value for the money in terms of quality and features.  At only about $699 when it's on sale, it's a very good price for what you are getting.
It is very similar to its sister model, the Comfort R recumbent, in terms of what it offers.  There are 10 workout programs including manual mode, cadence, random. intervals, weight loss, game, constant watts and target heart rate.
It features ECB (eddy current brake) resistance, which is the quietest and smoothest technology available. There are 16 levels of resistance. It is mp3 compatible so you can plug in your music player and listen to your favorite tunes through the machines ample speakers.
The Comfort U also comes with a reading rack, water bottle holder and Energy Saver mode which reduces energy consumption when the bike is not in use.
There are some subtle differences between the two models though.  Besides the obvious difference of one being and upright and one being a recumbent, the Comfort U has a wider console, a gel seat that can be adjusted two ways (horizontal and vertical) and the cycling grips.  The upright version also has a lower max weight capacity, 300 vs 350 on the recumbent, but that is usually the case.
The Horizon Comfort U is easy to use and easy to store, with a smaller footprint than the Comfort R.  It has enough programs and resistance levels to give you a great cardio workout.
Our Take on the Comfort U Bike
You can't really beat the Comfort U in terms of features and comforts for the price.  At around $619 it is $100 cheaper than the recumbent version, which is also well-priced for what you get.
If you're looking for a little more technology, i.e. tracking capability, workout suggestions, more accurate heart rate monitoring, take a look at their Elite T7 Upright as well.  That one is a few hundred dollars more but has more to offer on top of just a good workout.
Either way, Horizon makes very good, affordable exercise equipment, and their bikes are no exception.  Take a look at the Comfort U and see if it has what you are looking for.
Get more info and special sale pricing on this popular bike here!