Endurance Exercise Bikes – Good Quality, But Overpriced

Endurance exercise bikes are not well known and if their current pricing policies continue, they will remain at their long-time position at the back of the pack.
About the Company
The bikes, treadmills, and elliptical trainers are made by the same company that produces Body Solid products, Powerline gym, and BF Best Fitness strength and cardio machines.
Body Solid makes excellent strength training equipment including home gyms and free weight racks, but their cardio line represented by Endurance and Best Fitness is really lacking. They don't make their own cardio machines so after adding a profit margin on top of their costs; the result is a line that prices itself out of competition.
About the Bikes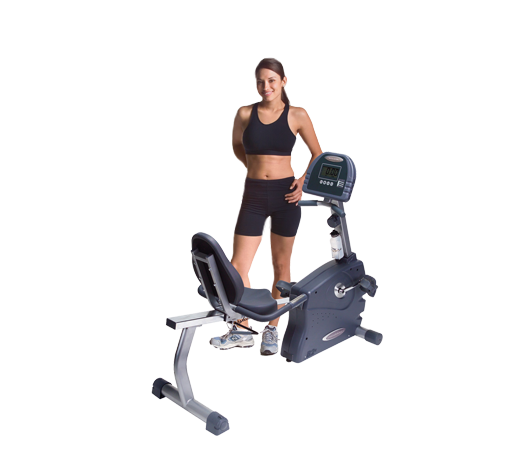 The line-up of Endurance stationary exercise bikes includes commercial and light commercial recumbent, upright, and spin-style bikes starting at $599 for a manual model. While that sounds affordable, it lacks in value by using a rather cheap console for a $600 machine.
The current lineup includes 9 models:  the ESB150 and the ESB250 indoor exercise bike, the B2-R2 recumbent, the B2-5U Upright, the B2R manual recumbent, the B2U manual upright, the B3U self generating upright, the B5R recumbent and the B5U recumbent.
Compare Popular Endurance Exercise Bikes at Amazon
On the plus side, the high-end Endurance recumbent model has self-generating electronics for the display console so you can place the bike anywhere without having to worry about where to plug it in.
Yet, it is still over-priced. Why pay over $2000 for an exercise bike when you can get something comparable for about half the price, or a Life Fitness or Star Trac for the same price?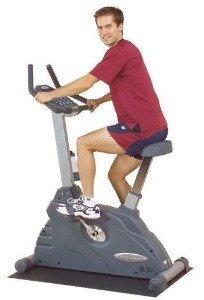 The group spin bike, the Endurance ESB250, has a 44-lb precision-balanced flywheel, road bike-style seat, dual-sided pedals, and micro two-way adjustable handlebars and seat pad for a better fit for the rider. It is offer a good value for $1099, but there is a lot of competition for this style of exercise bike at this price level.
Solid Quality But Big Prices
Endurance exercise bikes are good quality but so are most indoor bikes since they are all made with steel frames and have decent warranties. The bikes are good quality but with a mark-up of several hundred dollars, it drives the value down significantly.
There is nothing outstanding to recommend an Endurance stationary cycle over a competitor's bike.
Endurance Bike Model Reviews
Endurance B2R Recumbent - This recumbent bike by Body Solid gets good reviews thanks to a smooth and quiet flywheel, and one of the best warranties in the business.
Endurance B2U Upright - An extremely quiet ride and a lifetime warranty on parts; a decent buy if it wasn't for the console.
Endurance B2.5R Recumbent - Light commercial unit is rated for fitness centers, schools, corporate facilities, rehab clinics and home use.
Endurance B3R Recumbent - A light commercial and home model that features self-generating power, near-silent operation, and a lifetime warranty on parts.
Endurance B3U Upright - A belt-drive model that is super quiet and stable, with near-silent operation, and a lifetime repair or replacement guarantee on every part.
---