The Cybex 770C is the High End Model Used in Professional Gyms
The Cybex 770C is the ultimate exercise bike, a durable machine used in gyms and rehab centers offering three different modes for every type of user.  At over $4000 it's pricey for home use, but if you can afford it, you'd be hard pressed to find a better bike.
The Bike
The 770C console has a 4.3" touch screen for controlling your workouts and setting up your entertainment options.  The main screen is a 15" LED directly above the smaller touch screen.  You can check your calories, METs, time, distance, watts, RPMs and heart rate.
Let's take a look at the specs...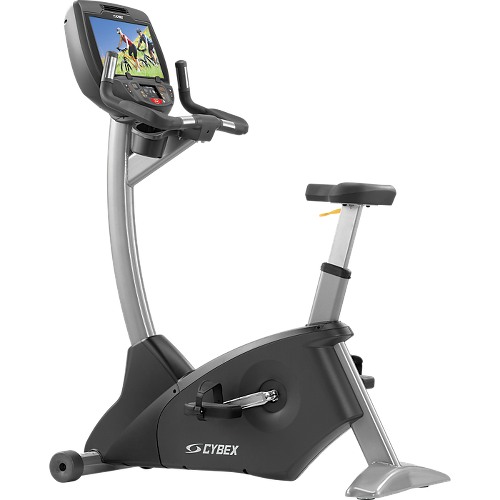 Resistance range: 20 – 900 watts
9 Workouts With 21 Levels
Contact grip heart rate monitoring
Polar® Wireless compatible
Extra wide dual-sided pedals
Self-tensioning drive system
iPod/iPhone integration
Self-powered
Two-speed fan
User capacity: 400 lbs
Dimensions/Weight: 48"L x 22.5"W x 64"H / 143.5 lbs
Warranty: 10 yrs frame, 3 yrs parts, 1-yr labor, 120-days wear items
Compare Cybex Exercise Bikes on the Company Site
The Buzz
The Cybex 770C, and its sister model, the 770R recumbent, are truly unique in that they offer three different modes of operation.  You don't find that on any other bikes.
Because of this expert reviews have been very positive on these bikes, and gyms across the country feature them as they appeal to all of their members regardless of their fitness level.
You have Bike Mode, Constant Power Mode and Isokinetic (Speed Control) Mode.  Bike Mode is like you find on other bikes.  You can adjust your resistance levels to suit your own needs.  Constant Power Mode consists of 9 workouts that keep you at a set workout level at whatever speed you select.  Isokinetic Mode is for more advanced users, and it allows you to set your own RPM.  The 770C will automatically adjust its resistance to keep you at your desired RPMs.
So no matter what your goals on, this exercise bike will work well for you.  It doesn't matter if it's your first time on a bike or you're training for the triathalon.
Needless to say, like all of Cybex's equipment the 770C is very well built and designed.  You have hybrid eddy current brakes for a smooth, quiet ride.  You have a self-tensioning drive that requires little to no maintenance and reduces drag.
You can plug in your iPhone or iPod.  There's a dual fan, magazine rack, water bottle and a utility tray.  There are several entertainment programming options as well.
Any negatives? Well, besides the $4000+ price tag, which makes this bike a dream for most users, the only other downside is the fact that although it has wireless heart rate capability,  it doesn't come with the chest strap, which it definitely should for that price.
Other than that, all positive reviews.  We've used the 770C in our gym a number of times and it really provides a great workout.  We have yet to try the Isokinetic Mode though...perhaps the name intimidates us? :)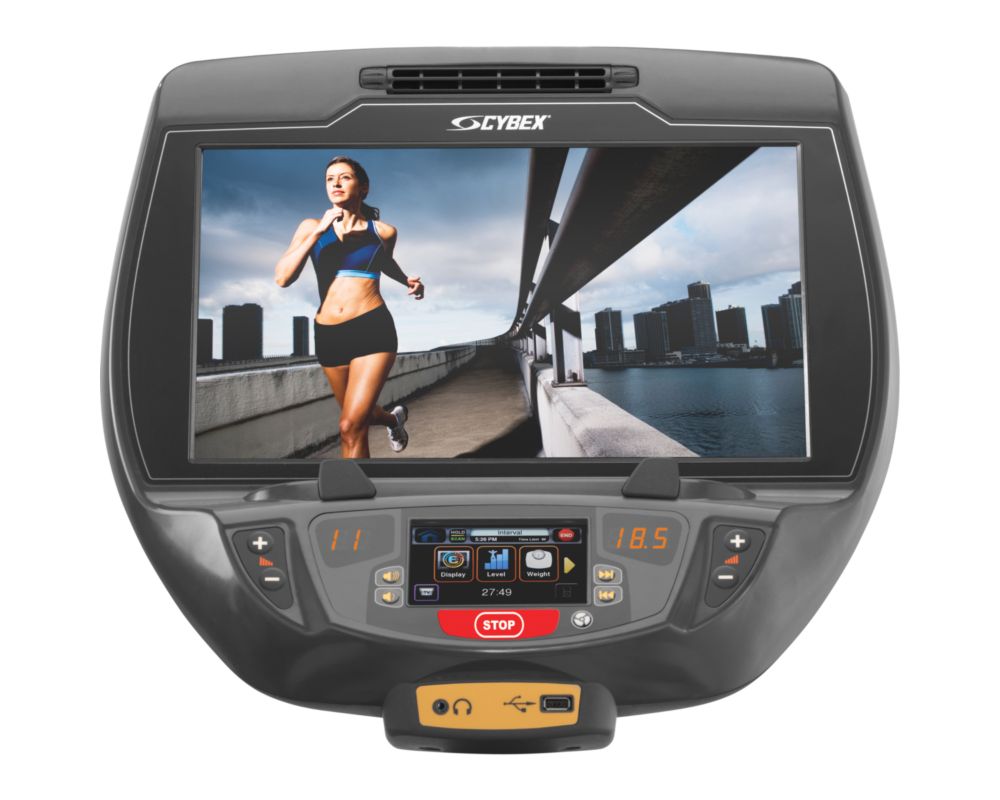 Our Take on the Cybex 770C Upright
The Cybex 770C is a great exercise bike, and with its three modes can accommodate everyone from those recovering from injuries to hard core riders.  There are enough workout options and resistance levels to keep you entertained, and entertainment options of the workouts aren't enough for you.
Still, at this price, it's not really a home exercise bike, although it would be very cool to have this machine in your basement.  If you can afford it, go for it, if not, there are plenty of great exercise bikes you'll read about on this site for thousands less.
Show me other Cybex Exercise Bikes