Smooth Exercise Bikes – High Quality, Superior Value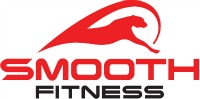 The debut of the new Smooth exercise bikes in 2011 give consumers the opportunity to buy a well-respected quality brand that offers exclusive online shopping convenience and factory-direct savings.
Who is Smooth Fitness
The company began in Philadelphia in 1984 as a chain of retail fitness stores and launched their factory-direct online business in 1996. Today, Smooth Fitness is one of the largest internet retailers of home fitness equipment with 90% of sales coming directly from online orders.
Smooth has a reputation of innovation and quality in all its complete line of cardio and strength equipment. They make award-winning treadmills, elliptical trainers, and the Agile Dynamic Motion Trainer, as well as home gyms and fitness accessories.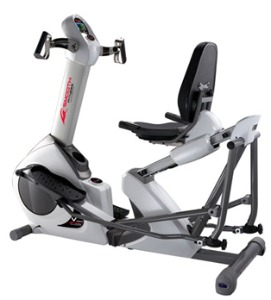 The New Line of Exercise Bikes
Smooth Fitness will soon launch its new bike brand in 2011 with six models including a Spinner, two semi-recumbents, two upright exercise bikes, and an innovative 2-in-1 elliptical / semi-recumbent model:
The V2300 elliptical bike ($1,299) is a semi-recumbent design with a long 17-inch stride length. It looks like a recumbent but sits the user higher for better leg extension, allowing for a comfortable elliptical stride – while seated!
Check out the full Smooth exercise bike lineup at the official store!
The other bikes are the
V350 Spinner
($599) and the uprights, the
V380
($899) and the V2390 ($1,499). The semi-recumbent exercise bikes are the
V390
at $999 and the
V3350
at $1,699. We will have reviews on these models just as soon as details and specs become available.
Satisfaction Guaranteed
Along with free curbside delivery, Smooth Fitness offers a 60-day money back guarantee on any of their products. They also offer other shipping options including inside front door delivery for $49, in-room delivery including up/down two flights of stairs for $99, or complete delivery and assembly for $199. The industry-leading warranties on the new Smooth exercise bikes include lifetime coverage for the frame and brake, up to seven years for parts, and up to two years for in-home labor.
Why Choose Smooth
With Smooth, you get an award-winning brand that has earned its reputation and standing to be ranked the best in the business in treadmills and ellipticals – machines that are more complex than exercise bikes. Since they have waited so long to launch the bike line, you can be sure they got the style and perfection they wanted before they put the Smooth name on it. With the best warranty in the business, superior customer service, free shipping, and direct-to-consumer factory pricing, we expect Smooth exercise bikes will prove to be high quality, superior-value models at very competitive prices.
Reviews
Smooth V350 Spinner Bike - Unique and stylish spin bike features a sleek frame, wide comfortable seat, multi-position handlebars and a heavy flywheel. It is a perfect combination for an intense workout.
Smooth V380 Upright - Durable and comfortable with a striking black frame, ergonomic handlebars, and 16 exercise programs.
Smooth V390 Semi-Recumbent - Hybrid frame allows the user to recline in a laid-back position with wide back support, or increase the angle and use the bike as an upright.
Smooth V2300 Elliptical Bike - The innovative Smooth V2300 offers users both a semi-recumbent bike and an elliptical trainer in one machine.
---
Return to the Best Exercise Bikes Home Page