The Schwinn 520 Reclined Elliptical Bike is Unique
The 520 Reclined Elliptical is Schwinn's hybrid recumbent bike, using the popular Airdyne technology to deliver a smooth elliptical motion while you sit.  It is low impact and effective, making it a great choice for th home gym.
The Bike
The Schwinn 520 is all black with red accents, with a non-intrusive light gray console showing calories, speed, heart rate, RPMs and time.
Let's take a look at some of the best features...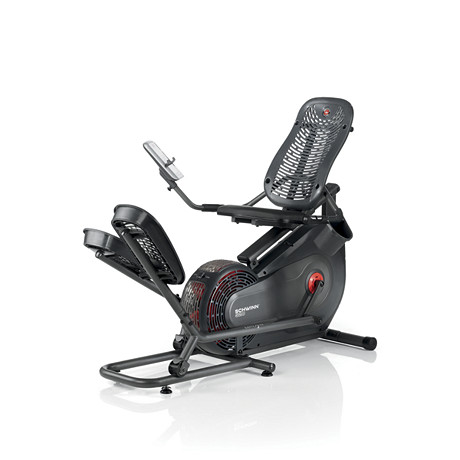 Infinite Airdyne resistance
3 workout programs
Grip heart rate sensors
Ventilated, countoured seat
Oversized pedals with straps
14" elliptical path
Max user weight – 300 lbs
Rear Stabilizers, Frame Levelers, Transport wheels
Dimensions/Weight: 61.7"L x 28.3"W x 40.2"H / 88 lbs
Warranty: 5 yrs frame, 1 yrs mechanical, electrical, 90 days labor
Check out the popular 520 recumbent bike on sale here!
The Buzz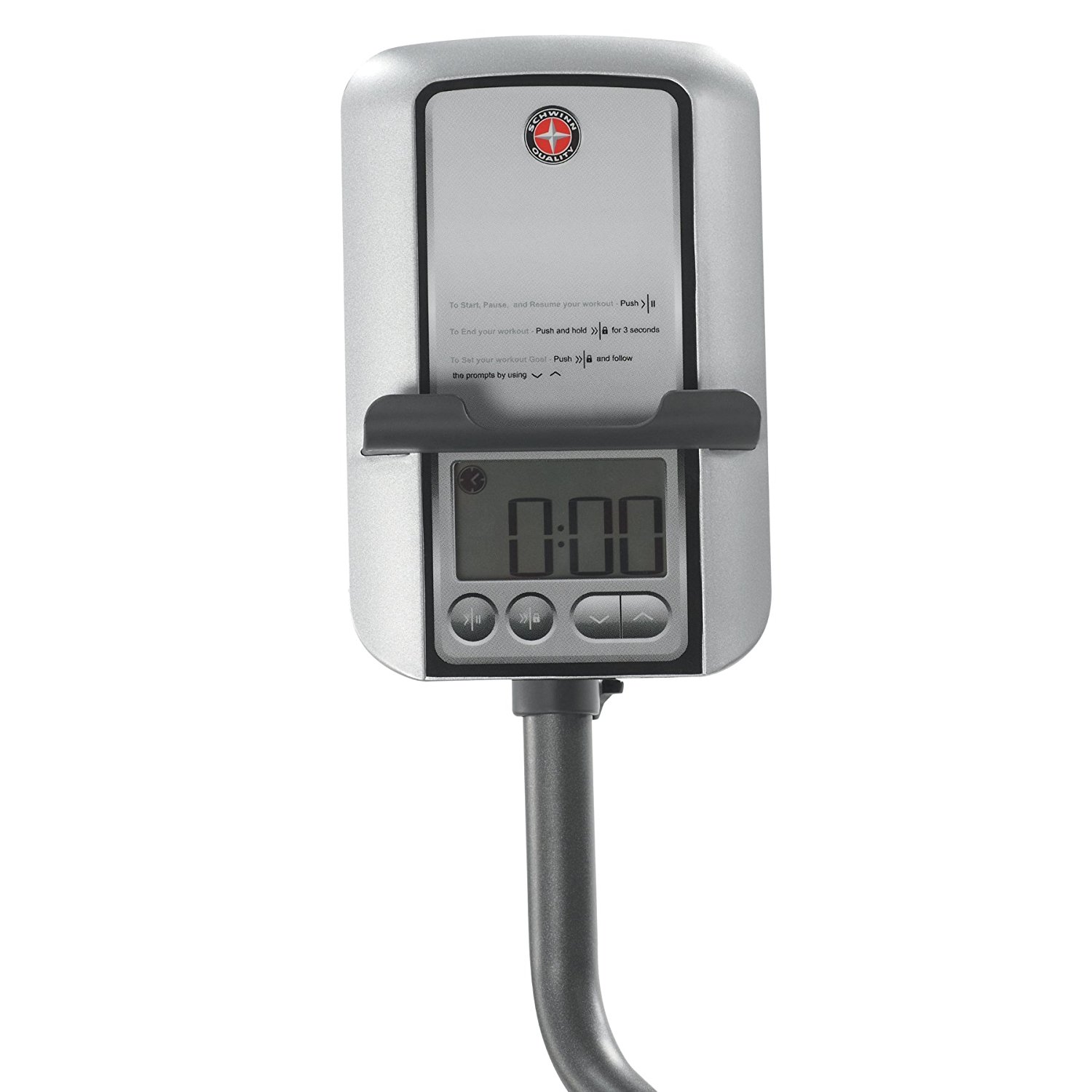 The Schwinn 520 Recumbent Elliptical Bike is one of the most popular models they offer and gets pretty good reviews overall.  Users like the fact that they can sit in a comfortable reclined position while engaged in an elliptical workout.
The 520 uses the same Airdyne technology that the company is famous for, giving you infinite resistance levels. the harder you pedal, the more resistance the machine offers.  Ease up on the pedals and the motion gets easier.
The elliptical motion makes it different than the other two recumbent offerings, the 230 and the 270, so if you are looking for a traditional recumbent exercise bike, this is not it.  Those models also use eddy current brake resistance, not air resistance like on this one.
The 520 has a number of good features.  You have BioFit Comfort, with a ventilated reclined seat, oversized foot plates and the cool air as the fan turns.  You have the BioConnect Feedback, including the smooth AirDyne resistance, low impact elliptical motion and quiet belt.
You also have the BioDyne Performance features, including the easy to read display, simple goal selection and heart rate grips.
So those are the good features...now let's take a look at some of the not so great ones...
For starters, you don't get a lot of workouts to choose from.  You get only three altogether, as opposed to 22 and 29 on the 230 and 270 recumbents, respectively.
Also, you don't have Schwinn Connect to track your workouts as you do on the other bikes.
Lastly, as on many of Schwinn exercise bikes, the warranty leaves a lot to be desired.  You get a paltry 5 years on the frame, 1 year on mechanical and electrical and 90 days on labor. That doesn't say much for the quality of the 520.
Our Take on the Schwinn 520 Reclined Elliptical
For the price, a little under $400 when on sale, the Schwinn 520 is not a bad choice.  You get a recumbent bike and an elliptical trainer in one low-impact machine, and it can definitely help you get back into shape.
However, there aren't too many bells and whistles here, and with the subpar warranty, you're definitely going to want extended coverage on this one.
All in all, it's a decent buy for basic training...anything else and you're going to want something more substantial.
Get more info, specs and special sale pricing on this bike here!