Lifecore Exercise Bikes – A First Class Line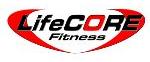 A new line of cordless Lifecore exercise bikes has been introduced for 2011. The limited line is compact, extremely quiet, and comfortable.
About the Company
Lifecore Fitness Inc is located in Vista, California, just north of San Diego. The company began 15 years ago as a fitness retail store and moved into the business of importing its own cardio products. They began by making a full cardio line-up including treadmills, elliptical trainers, variable stride trainers, rowing machines, and exercise bikes, but have since dropped the treadmill line to focus on their stronger products in the other categories.
The Bikes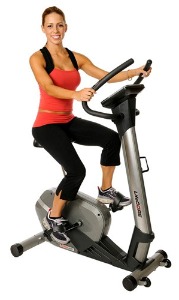 Lifecore has decided to keep it simple with a very limited but first class line of exercise bikes. New for 2011 are four S-Series models: three recumbents and one upright. All of these models have self-generating consoles, heart rate control programs, and compact frames. The new self-power feature (no plug-in required) seems to have added a big price jump from previous year models.
Check out the most popular Lifecore Bikes On Sale at Amazon!
The S-Series include:
The Lifecore LC850RBs Recumbent ($999) has a standard Lifecore warranty of 3 years on parts, and 1-year labor, while the LC950RBs has a 5-year parts coverage, and the top-end LC1050RB ($1,799) has a generous 7-year warranty on parts. The recumbent exercise bikes feature a slide seat track for easy adjustability, transport wheels, and 16 levels of magnetic resistance.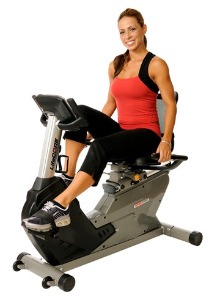 The Lifecore LC1050UBs Upright Bike features a compact 38" frame with a walk-through, easy-mount design. It has an extra-wide cushioned and fully adjustable seat, quick release pedals, 5" pedal spacing for proper hip alignment, heart rate control programs, and more. The warranty is an excellent 7-year parts, 1-year labor, and lifetime frame coverage.
Years of Satisfied Customers
Lifecore exercise bikes are super quiet, stylish, ride like commercial models, and represent an excellent investment for maintaining health and wellness. For a number of years now, we have read many outstanding reviews by consumers who love their Lifecore bikes, and we expect the new 2011 models to earn similar praise.
Reviews
Lifecore LC1050UBs Upright - A Best Buy by Consumer Digest. Wonderful ergonomic design feels and fits better than most competitor models.
Lifecore LC850RBs Recumbent - If you don't want to spend over $1000, and feel that a compact footprint bike will be a good fit for you, the LC850RBs is an excellent choice.
Lifecore LC950RBs Recumbent - The Lifecore LC950RBs makes the most sense when you compare the warranties, frame size, flywheel, and features of the three Lifecore recumbents.
Lifecore LC1050RBs Recumbent - Club-quality feel, custom-crafted ergonomics, attractive display, super compact design. These standard features are also found on the other two Lifecore models costing hundreds less.
---
Return to the Best Exercise Bikes Home Page