Sole SB700 Exercise Bike Shipping Problems
by Roger Westfall
(Bakersfield, California, USA)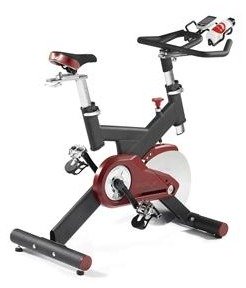 I ordered a Sole SB700 bike July 16th from Sole direct. Ended up finding out they were out of stock a week later. On July 31st I called and was offered $100 off my order and was told they were shipping August 1st-3rd. I guess someone was supposed to have called me but I had to make the calls. Today is the 3rd and I'm starting to wonder if I'm even going to get a bike.

I've emailed, I've posted on their Facebook page (because I noticed they got back to customers pretty fast). and I've called. I've not got a single response from the Facebook or email. When I called I didn't get any real answers either. I was told "it should have shipped we are just waiting on a tracking number". My credit card hasn't been charged yet and with computers had it been shipped tracking numbers should be pretty quick. So bottom line is nobody is telling me anything. I have to be honest I'm not impressed so far with customer service or my experience.

Today is August 6th and I called again and asked about the status of my order and when I spelled my last name he just put me on hold without a word. Came back on a bit later and said he'd have to contact the shipping company and he'd call me back. I did tell him my credit card has not been charged so I find it hard to believe it has shipped.

I honestly have no idea how bad or good the Sole SB700 bike is. I find the sales department at Sole rather rude and not very helpful.